THE SCIENTIFIC BOARD OF DAK LAK MUSEUM APPROVED THE ARTIFACT PROFILE TO PROPOSE FOR RECOGNIZATION OF NATIONAL PRECIOUS ARTIFACT IN 2023 FOR "DRILL COLLECTION OF THAC HAI ARCHAEOLOGICAL SITE"
Tuesday, 20 / 6 / 2023/ 0:0

By: GDTT

100
On the morning of June 19th, 2023, the Scientific Board of Dak Lak Museum held a meeting to consider and approve the artifact documentation to propose for recognization of national precious artifact in 2023 for "drill collection of Thac Hai archaeological site".
At the meeting, the Board listened to the group of researchers presenting the main contents of the artifact profile, the reasons for choosing the artifacts, the types of drill bits, and the special values of history and culture, etc. ..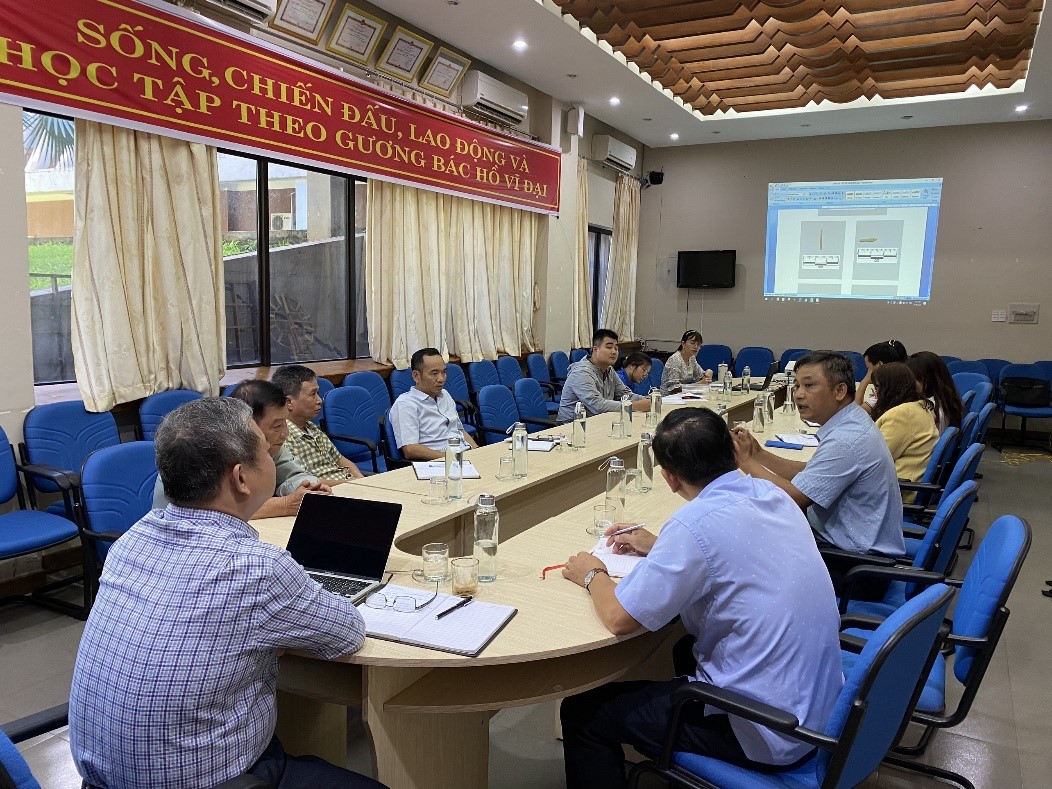 The drill bit collection in Thac Hai is one of the few rare drill bits discovered in Vietnam. These are the original artifacts, excavated directly at Thac Hai site, dating from about 4,000 - 3,500 years ago. Their materials are highly-hard opal, silex, phtanite made with high extremely-fine technique. Thac Hai is the only workshop of stone drill bits and beads in the Central Highlands, with the presence of a full range of stone processing techniques, from hewn, fine tuning, grinding, sawing, polishing… This peak development in stone processing technique will be the foundation for residents in Thac Hai to approach the new technical achievements of the time to continue to develop it as a craft center of this area in the Early Iron Age.
After discussion, the Board members had suggestions to improve the artifact profile; for instant, the classification should be based on type, color, age; additional information about the use of drill bits and images of rock samples before analyzing the petrographic composition.
Based on the comments of the Scientific Board, the group of reasearchers will continue to edit the content, complete the profile and prepare the procedures to submit to the Department of Culture, Sports and Tourism establishing an Artifact Profile and Artifact Appraisal Council for recognition of a national precious artifacts to submit to the Ministry of Culture, Sports and Tourism for consideration and request the Prime Minister to recognize it as the national precious artifact in the 12th period, in 2023.
Bao Tram