Dak Lak Museum welcomed the delegation attending in the People Exchanging Meeting between Dak Lak and Mondulkiri provinces
Wednesday, 7 / 11 / 2018/ 0:0

By: Ngoc Bao

44
Within the framework of the People Exchanging Meeting between Dak Lak and Mondulkiri (Cambodia), on the October 31st afternoon, the delegation of Mondulkiri consisting 50 members led by Mr. Men Nguy, the member of the Central Committee of Cambodian People's Party cum the Chairman of the People's Council of Mondulkiri Province paid a visit to Dak Lak Museum.
Besides visiting and exploring values of history, nature and unique culture characteristics of the province, experience the ethnic musical instruments such as the T'rưng, ​​the K'long put at Dak Lak Museum, the delegation had a tour to the Tay Nguyen Technology College.
The delegation of Mondulkiri had a good impression of the images of culture and people of Dak Lak after their visit to the Museum of Dak Lak. This is a chance for the two provinces to tighten mutual solidarity as well as intensify traditional and long-standing relationship, which enables the two localities to have more experience and solutions to mobilize the people, to join-hands. The two provinces are also interested in encouraging the young of the two sides to join voluntary activities for the community life, jointly protect the border of peace and friendship, and cooperatively plan for strategic development in the future.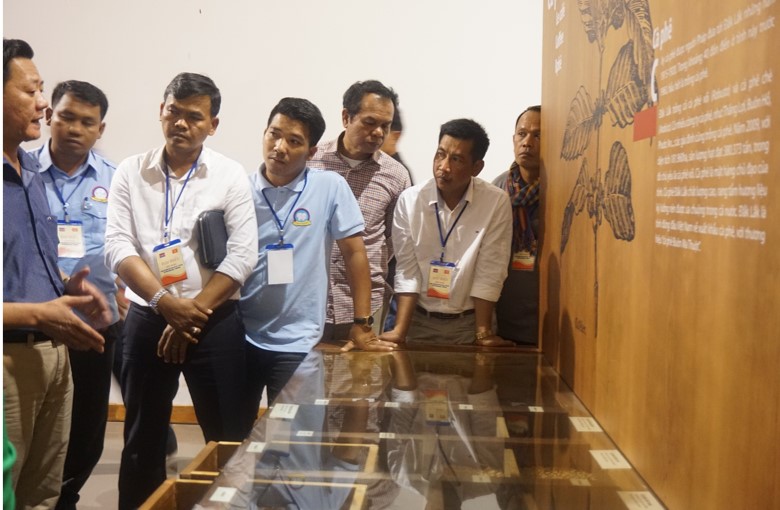 At the
display Biodiversity
At the display "the elephant health ritual"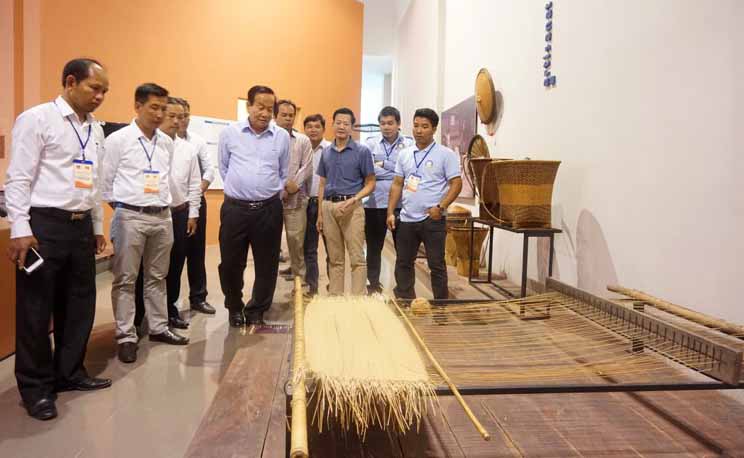 At the display traditional handicraft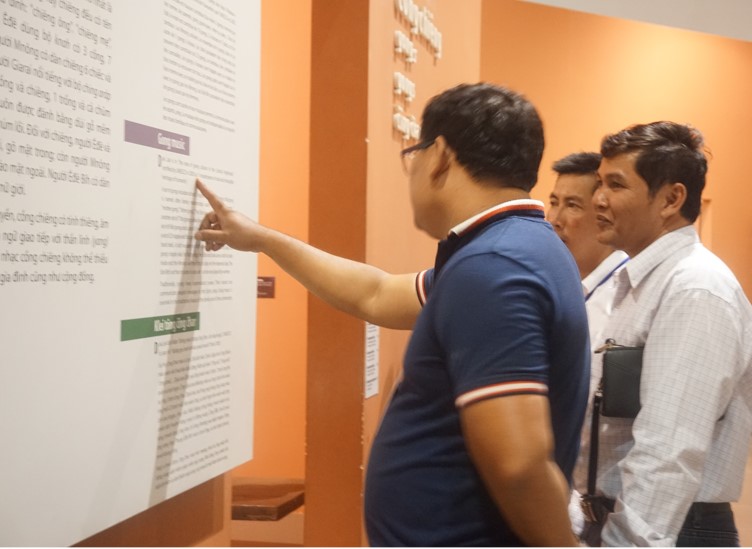 At the display gong music
Watching the film of the crop ritual
Mr. Men Nguy writing his thinking of Dak Lak Museum
Department of Communications